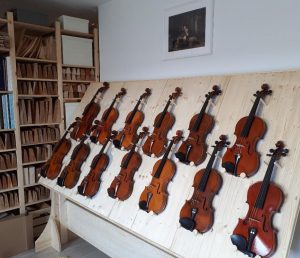 Summer 2020
After a brief closure during the peak of COVID-19 our shop in Vienna is once again open as usual, offering to musicians a fine collection of violins, violas and celli, alongside services like maintenance, restoration and sound adjustment.
  Our collection includes instruments by Felix Daniel Rotaru, as well as others made by some of the finest living makers in Cremona and Europe. We have also prepared a very interesting selection of french and german bows for you.
   Contact us today for an appointment!
F.R.
.