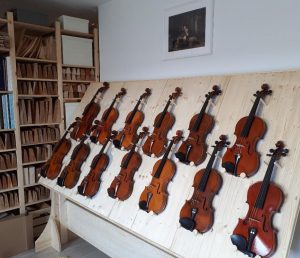 Our shop in Vienna offers to demanding professional musicians a wide selection of very fine contemporary violins, violas and celli; Also, a compact  collection of contemporary bows.
We further provide related services such as repair, restoration and sound adjustment of the highest level for your instrument.
All visits are on an appointment basis, please contact us today to schedule a meeting.
F.R.
.