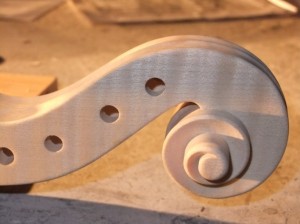 Starting from 1. July 2022 until fall 2023 I will split my activity in between Vienna (AT) and Timisoara (RO), the European Capital of Culture 2023. I am part of several outstanding projects there, in collaboration with local cultural institutions.
Therefore I will be available in both locations (Vienna and Timisoara) two weeks per each month or based on special appointment. 
I am also continuing making instruments for the ever-growing clientele and also taking big repair/restoration projects. Looking forward in your enquiry.
Besides this, my shop in Vienna moves to a more central location where it will transform into a showroom (dust and tools are out for some time) and the best of my instruments will be there available for you full time (even in my absence) thanks to my associates, Georgiana Muraru and Mladin Nicon.
For visits, please contact me ahead of time for an appointment, ideally by Watsapp. Also by mail, phone (if austrian Magenta Roaming works…) or social media (DM).
Watsapp/ Phone:  0043 6764 13 63 71 (AT)
                              0040 724 60 40 24 (RO)
E-mail: contact@felixrotaru.com
Facebook: www.facebook.com/luthierfelixrotaru
Instagram: violinmaker.felixrotaru